Aramaic scrolls
that make up what is commonly known as the Scriptures. If you've stumbled upon this website, it was no coincidence. You are a truth seeker, because you've been called by the Creator of all flesh to learn His secret knowledge. Yahuah Alahyim, our heavenly Father, is the One Who brought you here. We hope you enjoy your stay!
_________________________________________________

My name is Shushannah. As owners of this website, my brother Dennis and I take full responsibility for its contents. If you find anything on it that you believe to be incorrect, please let us know, as we desire to only publish TRUTH. You may send any proof material you have to us by email. We promise to carefully review all such materials sent to us and remove/change any information on our website found to be incorrect.

Why should women wear a head-covering? This is a subject we've been meaning to address for some time. It's all laid out in 1 Corinthians 11. Please watch this short explanatory video. Although some use the wrong name, this is otherwise a good message:

------------------------------------------------------------------------
This video teaching is about the origins of the most popular present-day forms of worship in America: Judaism and Christianity! If you're new to this Spiritual journey, you're about to learn some hard-core TRUTH! Please watch:


------------------------------------------------------------------------
THE BOOK OF ENOCH (HANOK)

Our Sabbath group is currently discussing the Book of Enoch. About 3 weeks ago, while praying, Shushannah felt Yahuah's Spirit strongly impress upon her spirit to read this book, to learn more truth about His calendar. This is what began our journey in the Book of Enoch. Last week one of our members discovered the crescent new moon in Enoch, which was a great revelation to her, and this week we were shown another truth, of which many in the Hebrew roots movement aren't aware. It is found in Book III, Chapter 72, The Heavenly Luminaries. This chapter has to do with the sun's path through the various seasons. The descriptive language of the book is different from the way we think in our English/western mindset; yet, once we understood the meaning of the portals or gates mentioned, the truths being explained became simple enough for a child to understand them. We have a globe in our house, which shows the various lines of Latitude (horizontal lines of equidistant measurement), which run between the Equator and the poles. As the seasons change, the sun moves North and South along these parallel lines. These are the "gates" or "portals" referred to in Chapter 72 of the Book of Enoch. It first mentions that the sun is in the 4th gate in the first month of the year. This is important! It then goes on to show how, as the sun moves from one month to the next (through these portals), the days get longer and shorter, a concept of which we're already aware. Two days in the year the days and nights are exactly equal. We call these days the Equinoxes. On the other hand, there are two days in the year in which 1) the day is exactly twice as long as the night and 2) the night is exactly twice as long as the day - the Solstices. The completed year contains 364 days and ends on the Spring Equinox, which occurs on the last day in which the sun is in the 3rd gate. Then, the first month of the new year begins again as the sun moves into the 4th gate. This proved to us an important aspect of Yahuah's calendar, something we and much of the Hebrew roots community had been overlooking: that the Equinox must come before the first month of the new year! We are, therefore, one month early this year! As the Fall Feasts come into view, we will be making this correction in our keeping of Yahuah's calendar by keeping them a month later than our Karaite brothers and sisters are doing this year. We wondered how the barley could be Abib (or Aviv) a month too soon. Turning to Chapter 82 in the Book of Enoch, we found the answer. It is because of sinning mankind! We encourage all of you reading this acknowledgement to please read the Book of Enoch for yourselves to understand these truths Yahuah has revealed to us in these latter days. If you don't get it right away, do ask Yahuah to give you discernment in this area.
4thelostsheep.com

*WARNING!*
Have you ever wondered what "THE LIE" of 2 Thessalonians 2:11 could be? We've pondered on it for many years. Now, we know, because it has been revealed! We want to give you a heads-up on what this infamous "LIE" is. This truth has been revealed to us through a book called, "Petrus Romanus," by Tom Horne and Cris Putnam!! The Vatican has a huge new observatory with an ultra high-powered telescope called, "L.U.C.I.F.E.R!" Some have already been saying on YouTube that space aliens (the Annunaki) genetically modified humans thousands of years ago and essentially, they are our gods!! Click here for one such example - but don't believe it! No matter how convincing the coming new pope Petrus Romanus and others may be, DO NOT BELIEVE IT!!!!!!! Believing this lie will take your crown!! It's all about Satan's desire to be worshiped! The "aliens" are actually wicked spirits and Satan is chief among them. The world at large loves not the TRUTH and therefore, will believe the LIE. You, however must love Yahuah's revealed Scriptural TRUTH above all else! Cling to it and it will save your life! This following video announcement will help explain:


We ran across this video message on YouTube, which explains how we've been set-up by ha shatan for the past several thousand years to blindly accept the coming deception! This man even uses the Name of Yahuah a few times in his presentation and attempts to use the Savior's Name, as well, using the Jewish acronym, instead. The message is exactly what we're seeing, though, and we believe he proves the point. Interestingly, History Channel broadcast a series called, "Ancient Aliens," which further sets up the deception - so, we know who they're working for. We hope you'll watch this:


We found this very interesting video on YouTube which debunks the History Channel's "Ancient Alien" series. What do they call it? How about, "Ancient Aliens Debunked?" Here's a link to it:
http://www.youtube.com/watch?v=j9w-i5oZqaQ
We hope you will choose to watch this video. We did and it's quite obvious that its creator Chris White did his homework. He brings in numerous sources which actually prove that the History Channel's presentation is a LIE! Hmm...why would they deliberately create a false premise, using false information to validate it? We believe we have the answer to this question: They made it for the Catholic Church, which paid them extremely well for their efforts. After all, they are the ones with the most to gain from it being believed by millions of people, as ha shatan's false prophet.

Here is a radio interview with authors Tom Horne and Cris Putnam with Steve Quayle on OmegaMan's show:
http://www.youtube.com/watch?v=_l3POTjo6iQ
You can get the book here:

---------------------------------------------------------

SOME GREAT VIDEO MESSAGES WE FOUND TO HELP YOU UNDERSTAND PROPHECY AND ENDURE UNTIL THE END!

Shalom Jewish brothers and sisters (and everyone else). Here's a great message from Messianic Rabbi Steven DeNoon that really nails it on prophecy, which is soon to unfold on the world scene from Jerusalem. Although he isn't using the correct names, as we understand them, this message is truly a MUST WATCH!

In another message from Steven DeNoon, he talks with Dr. Chuck Missler about his new book, "Yam Suph - Sea of Reeds." This manuscript makes an excellent case for where the Israelites actually crossed over to find the real Mount Sinai. Ron Wyatt was the first to show this evidence, which others have since substantiated. This video is very short (under 10 minutes) and is part of a documentary on this subject matter. We will link to Rabbi DeNoon's book below this video:



--------------------------------------------------------

We were very excited about securing a translation of the New Covenant Scriptures called "The King's Covenant" supposedly taken directly from the original paleo-Hebrew clay tablets. We realize that some more recent translations, such as "The Scriptures" and "The HalleluYah Scriptures," which we use, do contain the Names written in Hebrew. Other versions contain the false names of Yahweh and Yahshua, but "The King's Covenant" is the only version we know of which uses the Name Yahuwah.

In case you haven't noticed, that Name Yahuah is missing from all the "official" translations made from the Greek manuscripts and so are whole sentences missing from the NIV - sentences which either include the Father's Name or information about it, and they actually changed Yahusha's Name above all names to become the corrupted Greek Iesous (or Jesus, as used by Christians today)! It is blasphemy to tamper with the Word of Yahuah, but the Greeks did, as did the Catholics who came after them, bringing us corrupted and perverted translations that are extremely lacking in meaning in places, because the Name of Father Yahuah has been omitted!

We felt we had been so blessed to receive this monumental manuscript, because seven men had risked their lives to obtain it and, supposedly, only one of them came out alive with the manuscripts intact. Sadly, we've discovered the book isn't what we were told it was. The one who brought us "The King's Covenant," a so-called 'brother' RaphAH, has turned out to be a fraud. If you'd be interested in finding out what we know, you may click on the following link: http://www.ancient-hebrew.org/9_emails.html, read it and form your own conclusions.

We are truly sad that there has apparently been no amazing discovery of New Testament Hebrew scrolls - as yet. We know they once existed and may still exist. Perhaps there is a scroll buried deep underground somewhere or hidden in an obscure cave? Perhaps the Vatican contains these scrolls or tablets locked up deep within its ancient bowels? Only Yahuah and Yahusha know for certain what happened to them and who knows? Maybe one or more of these original manuscripts will be found before the end of this age. If not, the truths they contain will surely be restored in the coming millennial reign of our Messiah Yahusha.

We do know some Truth has been suppressed. How much has been changed, added and/or taken away from the Scriptures, we cannot know at this present time, but one day we will know. It is the Jesuits (see article, "The Jesuit Order," below) who delight in suppressing Truth. They would keep us all ignorant, so that they might spread their false doctrines, upon which they intend to rule the world shortly. Thankfully, we know this won't last more than three and a half years and the ELECT - you and I - will not be deceived by them, because we LOVE the TRUTH. Yahusha will return for His bride; then, together we will come down and remove the evil rulers, setting up Yahuah's Kingdom. For this we praise Yahuah! Hallelu-YAH!!

---------------------------------------------------------------------------

AN IMPORTANT MESSAGE:
*HAVING FAITH AND ENDURANCE UNTIL THE END*

When Yahusha returns will He find FAITH on the earth? This question is asked in Luke 18:8. We've come to understand that the issue of faith is extremely important in these last days, if we are to remain strong and not lose heart. DO NOT BE DECEIVED: The Orwellian technology of the Beast is far advanced beyond our wildest imaginations. There is NO place on earth that anyone could humanly escape to and be protected and safe from their Agenda 21 De-population plans. If any minister, rabbi or self-proclaimed Bible teacher says you can be protected from the Great Tribulation if you follow his advice and do this or that, do not believe him! Believe ONLY what the clear WORD of YAHUAH tells us: Luke 21:36 clearly states that we can be COUNTED WORTHY to ESCAPE ALL that is coming upon this unsuspecting world, if we WATCH and PRAY ALWAYS. Revelation 3:8-10 adds that we'll be kept from that hour of trial coming upon all the world, "because you have kept the command to endure" and you "have not denied My Name." This passage proves how IMPORTANT His Name really is!! He only gives His TRUE Set-Apart Name to a select few!! You and I are BARUK!!! Revelation 14:12 tells us, "Here is the patience of the saints: here are they that keep the commandments of Yahuah, and the faith of Yahusha." Mishpokah, if you are truly doing these things, HE WILL DELIVER YOU! You must believe what His WORD says! Shemoth (Exodus) 14:13 states, 13 "And Mashah said unto the people, Fear not, stand still, and see the salvation of Yahuah." Verse 14 really brings it home: 14 "Yahuah shall fight for you, and ye shall hold your peace." So, where will we go? Where does Yahuah take His people? He tells us in Revelation 12:14: 14"And to the woman were given two wings of a great eagle, that she might fly into the wilderness, into her place, where she is nourished for a time, and times, and half a time, from the face of the serpent." In that wilderness - perhaps the same wilderness our Israelite ancestors escaped to from Mitzrayim - the wicked spirits and their human cohorts will NOT be allowed to touch us!!! How can we know this? Because verse 17 says, 17 "And the dragon was wroth with the woman, and went to make war with the remnant of her seed, which keep the commandments of Yahuah, and have the testimony of Yahusha Messiah."
We must make sure we're the "WOMAN" and not the "remnant." The Woman watches world events and prays continually. Look at Ezekiel 9:4 " and Yahuah said to him, "Go through the midst of the city, through the midst of Jerusalem, and put a mark on the foreheads of the men who sigh and cry over all the abominations that are done within it." They are the ones who are spared! Do WE sigh and cry over the abominations being done in Jerusalem and throughout the world? We MUST!! These are the prayers Yahuah hears!! This is NOT the time to ask for more money or a new car. Luke 21:28 tells us, "Now when these things begin to happen, look up and lift up your heads, because your redemption draws near."

--------------------------------------------------------------------------

We've finally created a couple of Facebook pages that we've linked to this website. We hope you will visit both pages and "Like" them! Thank you!! The most recent one was created today and is simply called, "4thelostsheep.com." Here's the link to it: Click here!

Our other Facebook page promotes Shushannah's praise and worship music. It's named after one of her more recent compositions, "Lion of Yahudah, Prince of Peace," a song which will be on her up-coming album, which she plans to release within a year from now if all goes well. We are producing it and publishing it ourselves, which means it could take longer, though we don't anticipate that. To get to this page, please click here!

*WARNING*
Just a note to let you know we'll be taking down a lot of the information here on our "Home Page" very soon, in order to put up more information on different topics. So, if you haven't read everything on this page and want to, you'll need to do it, before the current information becomes deleted. We hate to take anything out, but we can't afford an upgrade and have to use the available space wisely. Thanks for understanding. :)

__________________________________________________

We're interested in knowing who our visitors are. We obtained this free flag counter to determine which countries are being most represented by you, our visitors. Don't worry. We don't collect any personal information, only your country! :)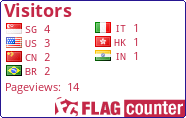 -------------------------------------------------------------------



WHO WE ARE AND WHAT WE BELIEVE:

We are all Yahusha's sheep, if we love Him and choose to obey His commands. None of us is above or below another even though we may have more or less truth. We're all growing at different rates. We at 4thelostsheep.com are simply members of the Body of Messiah. Yah has fed us on green pastures and we want to share with you the truths He has restored to us.

Most people are unaware that the original Hebrew and Aramaic scrolls contained the Creator's Name. The Name YHWH, also known as the tetragramaton, was removed nearly 7000 times in the Old Testament and 1000 times in the New Testament, because the Jews feared anyone pronouncing His Name in vain and so they would not speak it, nor allow anyone else to pronounce it correctly. This is true about the Jews even to this day! This is why they'll tell you that Yahweh is closest to the correct pronunciation, knowing full well that this pronunciation is the same as the name for the Roman Idol Jupiter (IOVE) and it is NOT the true Creator's Name! We hope you will click on both of these links to learn about what the pronunciation "Yahweh" really is. You will be horrified! And, if you really study to show yourself approved, as the Bereans did, you will stop using this name or, hopefully, never use it! We are going to give you that video teaching link again here. Please watch it and if your time is limited, watch only parts 3 and 4, which explain the origins of that name Yahweh. It is an absolute abomination!

Going back to the Jews or more correctly, Yahudim, we really can't put the blame on them for taking away Yahuah's True Set-Apart Name. Jeremiah 44:26 specifically states that it was Yahuah Himself who took His Name from the Yahudim in Egypt.
Jeremiah 44:26 26 Therefore hear ye the word of Yahuah, all Judah that dwell in the land of Egypt; Behold, I have sworn by my great Name, saith Yahuah, that My Name shall no more be named in the mouth of any man of Judah in all the land of Egypt, saying, Yahuah Alahyim liveth.
We believe in using the Set-Apart Names of both Father Yahuah and Son Yahusha. Some use other forms of the Names, but Yahuah and Yahusha are what we've come to believe to be the correct forms of the Names. This is a topic you'll want to study into for yourselves. For more help with understanding this subject, you may want to read "Publish the Name of Yahuwah" online FREE by clicking here or on the book title. It thoroughly explains our Creator's Name and how to pronounce it. Are you aware that even certain Native American tribes know His Name? Our Yahsralite ancestors traded with their ancestors during Solomon's time! The book, "America B.C." by Barry Fell tells how we know this - from ancient Paleo-Hebrew writings found on American rocks. For even more information on the Name Yahuah, click here. Followers of Yah put together an informative video, which explains ha shatan's (Satan's) conspiracy to conceal the Creator's Name, called "The Great Conspiracy." One word of caution: they use the name Yahushua in the video, which we've recently learned is incorrect, but we're all growing at different rates and the video is well done and certainly worth watching. You can visit their website or email us here at questions@4thelostsheep.com to request a FREE copy of this video.
The following video is the best explanation we've found on how to spell and correctly enunciate both the Father's and the Son's Names.



If you're looking for other information about the set-apart Names of our Creators - Father & Son - here's a link that will help you understand. For instance, how many of you have been confused by the Savior's name being called, "Emmanuel?" The link below goes to a couple of videos that deal with this subject. You can find out about "Yeshua" and "Jupiter" on this same website. Though we do not endorse everything he teaches, this man has a lot of Truth. Now, for the Truth about "Emmanuel," click here.

-------------------------------------------------------------------------

We keep the seventh day Sabbath (known as Saturday) set-apart, as we are commanded to do in Scripture. The most well-known place this commandment occurs is in Exodus 20:8-11. If the Sabbath is new to you, we suggest you take the time to read these verses for yourself. The seventh day was set-apart at creation. You'll find this in Genesis 2:2-3. Something else we believe would be beneficial for you to read is a Catholic document known as "Rome's Challenge." If you click on that name, you will be transported directly to a PDF version of it, which you may save to your computer's hard drive for future reference.

We are currently holding Sabbath (Saturday) services weekly on Skype. We also have Skype services on the New Moon days and annual moedim (yearly Festivals found in Leviticus 23.) If you'd like to participate with us, you're very welcome to do so. Please do come join us! Just add us to your contact list at www.skype.com. Our Skype name is sushannahr. Once we accept you as a contact, you'll need to send us a message that you'd like to be added to our Skype Assembly.

-----------------------------------------------------------------------

We are being called to repent of all the paganism in our lives that is shackling us to this world and let the Truth set us FREE! Amein! Yes, that's the correct way to pronounce it - it's not a typo! We've learned that the Hebrew word is pronounced "amein," (like the "mane" of a horse) not "amen." "Amen" comes from the name of a pagan Egyptian idol called "Amen-Ra." We don't want to inadvertantly pronounce the name of any idol (Shemoth [Exodus] 23:13), so, we're giving you the correct Hebrew pronounciation. It's AMEIN! Shemoth 23:13 states, 13 "And in all that I have said to you, be circumspect and make no mention of the name of other mighty ones, nor let it be heard from your mouth."

*WARNING*
One terribly damaging false doctrine that has totally permeated the Christian churches is called the "rapture." If you've bought into this doctrine of demons, you are putting your faith in something that Satan, your enemy, created to destroy your faith! Those who believe they will be raptured away to heaven before the Great Tribulation comes will be thrown into terrible despair when this doesn't happen for them and it will cause several to lose their faith and continue to take the mark of the Beast - Sunday worship & all the pagan holidays. Many will betray their former brethren! Scripture says this WILL happen! DON'T BE ONE OF THESE LOST SHEEP!! Please remember that Yahuah & Messiah Yahusha LOVE you dearly!! We also care for you, which is why we're making an effort to warn as many of you as we can through this ministry. You need to open your eyes to what the scripture really says! Read it for yourself. Don't let any man interpret it for you! If you are one who hides his or her head in the sand, denying this truth, you are denying scripture. Please don't be dismayed by the fact that there will not be a pre-trib rapture. Yahusha tells us that Father Yahuah loves you! John (Yahuchanon) 16:27
"For the Father Himself loves you, because you have loved Me, and have believed that I came forth from Alahyim."
Trust Him! He tells us we CAN be protected from the Great Tribulation in a place of His choosing here on earth (in the wilderness). Check out Revelation 12:6 & 14 and tie it with Revelation 3:8-10; also, look at Luke 21:36, where Yahusha tells us to "watch and pray always that we might be accounted worthy to escape all these things." You will NOT automatically be protected just because you're a Believer and attend services regularly! Scripture says you must be counted worthy by Yahuah Himself, because you meet certain conditions which He requires: pray always, watch prophesied world events, keep His Word (doing all His Commandments) and do NOT deny His Name (Revelation 3:8), YAHUAH, or His Son's Name, YAHUSHA, the ONLY Name under heaven by which we must be saved (Acts 4:12)! It's NOT "Jesus Christ," but Yahusha Messiah. The Savior of mankind was a Yahsralite (Israelite), descended from the line of Yahudah (Judah) through King David. He was most emphatically NOT Greek and Iesous (Jesus) is a Greek perversion of His true Hebrew Name! Our Messiah's Name is the same name as the one called "Joshua, son of Nun," (first mentioned in Shemoth [Exodus] 33:11)! A Messianic prophecy, Exodus 23:21 tells us that the Father's Name is in our Savior's Name! Study and prove all things; then, watch and pray, but don't blindly follow any man, as so many are doing today! Learn from Father Yahuah by reading His Word and asking Him to give you true discernment, for He promises to teach us (Yahuchanon
6:45)! 45 It is written in the prophets, 'And they shall all be taught by Yahuah. Therefore, everyone who has heard and learned from the Father comes to Me.
Know the truth and come out of Babylon!





CHRISTIANITY & PAGANISM GO HAND-IN-HAND
We feel clarification is needed in regards to exactly what we consider ourselves to be. We are not Christians, but we are of the same mind-set as the first century Natsarim Sect. For more information about what this means, please visit this page: http://www.fossilizedcustoms.com/NATSARIM.html

If you consider yourself to be a Christian, you have been deceived! Your pastors have been lying to you! We don't mean they're lying on purpose (though some - the Jesuits - are!). Most are very nice, friendly men, who seem to truly love G-d and are very sincere about their beliefs and the things they're teaching you, but they're sincerely wrong! They are deceived and a deceived person doesn't realize he is deceived.

Here are some of the things we're talking about: First of all, Sunday is NOT the Sabbath (it's Saturday, the Seventh Day!) and (sometimes we just have to be blunt about the TRUTH) Christianity is a pagan religion. You need to come out of it, as many of us have, and obey Yahuah's Torah, if you want to really know your Creator and the One Who died for your sins. He is pleading with you today to "Come out of her, My people, that you be not partakers of her sins and that you receive not of her plagues" (Revelation 18:4)! Sunday is the day set aside for worship by pagan sun-worshippers...hence, the name, Sun-day - the day of Sol Invictus, the sun god
! Christmas is pagan, Easter is pagan and even the calendar the world goes by is pagan! The names of the months (and even the days of the week) are names of pagan gods! Did you know that the early Believers were NOT called Christians? Check out this article called, "Would the Creator's Religion Have a Greek Name?" The Greeks have monkeyed with the entire "New Testament!" The original texts were written in Paleo-Hebrew, not Greek! We can prove it all to you. Check out page 5 of this website for Yahuah's true calendar. Coming out of the lies you've been fed all your life is difficult. We understand, because we've been there. The first part is admitting you've been lied to, but even more difficult is admitting that you've fallen for these falsehoods. Most of us have, so you're certainly not alone in this. If all of this is new to you, we recommend some additional reading. "Fossilized Customs" by Lew White is a great choice, as is "Come Out of Her, My People," by Chris Koster. Both books are available from Amazon.com through this website. Just click on our widget (above) to go there. Another great read for those just learning truth and desiring to come out of pagan Christianity is called, "Guess What I Discovered on the Way to Church," by Diane Otto. This one is a bit pricey, so when you go to Amazon, you'll be able to search for the same book at a cheaper price. We can always find sellers that list for less. Another option is borrowing from a friend. That's what we did! :)

Central to our core belief is obedience to Yahuah's Commandments. Though we realize we are being saved by unmerited pardon, not by our works, we do understand we must keep Yahuah's Commandments (Ecclesiastes 12:13; John 14:15; Matt. 19:17), including the 4th one, Yah's 7th day Sabbath. Did you ever wonder who changed the 7th day Sabbath to Sunday? Daniel 7:25 tells us that a controlling power would arise that would attempt to change (the Creator's) times and laws:
Daniel 7:25 And he shall speak great words against the most High, and shall wear out the saints of the most High, and think to change times and laws: and they shall be given into his hand until a time and times and the dividing of time. (3 and a half years!)
That's the Great Tribulation! If you're still keeping Sunday during that time, you're going along with the Beast and taking his mark! You need to make a choice: Whom will you obey - Father Yahuah or the Catholic Church!
Below you'll find two direct quotes from the Roman Catholics, who take credit for attempting to change Sabbath to Sunday:

1 - "For example, nowhere in the Bible do we find that Christ or the Apostles ordered that the Sabbath be changed from Saturday to Sunday. We have the commandment of God given to Moses to keep holy the Sabbath day, that is the 7th day of the week, Saturday. Today most Christians keep Sunday because it has been revealed to us by the [Roman Catholic] church outside the Bible." — Catholic Virginian, October 3, 1947, p. 9, article "To Tell You the Truth."
2 - "Is not every Christian obliged to sanctify Sunday and to abstain on that day from unnecessary servile work? Is not the observance of this law among the most prominent of our sacred duties? But you may read the Bible from Genesis to Revelation, and you will not find a single line authorizing the sanctification of Sunday. The Scriptures enforce the religious observance of Saturday, a day which we never sanctify." — James Cardinal Gibbons, The Faith of Our Fathers (1917 edition), p. 72-73 (16th Edition, p 111; 88th Edition, p. 89).
_________________________________________________
We've found a great video which proves that the Roman Catholic Church is the "woman who rides the beast" in Revelation 17. We are going to be embedding more audio and video teachings on our Home Page to replace some of the script.


---------------------------------------------------------------

We also celebrate Yahuah's High Days, the Set-Apart Feast Days listed in Leviticus 23, because Scripture states they are to be kept forever; plus, we keep the food laws of Leviticus 11 (clean and unclean meats), which includes abstaining from eating fat and blood, according to Leviticus 3:17. Nowhere in the New Testament do we find Yahusha saying they're no longer valid. In fact, in Matthew 5:17, He states that He emphatically did not come to take away or destroy His Father's commandments, nor the words of the prophets!

____________________________________________________

You may notice that we link to many different sources. We do this purposely, so that you'll know we aren't promoting any particular group or organization, only the Truths of Yahuah. Another reason is so you'll understand that several people are now - in this end-time - being awakened to this knowledge that's been available, yet only accepted by very few, since creation.

All the information we offer on this site is free of charge, except where otherwise indicated. You may copy it, link to it (4thelostsheep.com) and teach it to as many people as you can find that will hear it, for the harvest is ripe...



Luke 10:2 Therefore said he unto them, The harvest truly is great, but the labourers are few: pray ye therefore the Lord of the harvest, that he would send forth labourers into his harvest.
_______________________________________________________________________

We recently discovered a series of end-time videos that are truly a must-see for all who keep the commandments and have the testimony of Yahusha Messiah. They are produced by Followers of Yah (followersofyah.com). We are embedding the series titled "The False Armageddon" and "The Imposter" here for you: